About Su Casa Valley Insurance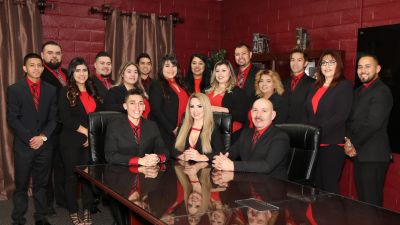 Su Casa means "Your Home," to us that means that Su Casa Valley Insurance Services should feel like your home and we will treat you like family. Welcome to your home for all your insurance needs.
Su Casa Valley Insurance Services is a friendly local family oriented agency we believe in treating you like family. We take pride in providing you with the respect and value that you deserve. We will provide you with true honest quotes with out GIMMICKS!! Our commitment to you is to provide you with the best coverage suited for you with out sacrificing your family with an affordable payment. We believe in HONESTY and INTEGRITY we value your dollar because we know how hard you work for it. Allow us to Protect your Valuable Assets like your Home, Business, Auto, SR22'S, Mobile Home, Commercial, Motor Cycle, Recreational Vehicles and most importantly your peace of mind. Su Casa Valley Insurance will treat you like family we have top rated companies that will respond to your claims immediately and effectively. SE HABLA ESPANOL... give us a call and you will see the difference.
En Su Casa Valley Insurance Los tratamos como familia permitanos demostrar nuestra lealdad a usted... le ahorraremos dinero y momentos desagradables con personas que no quieren trabajar con usted.