DMV Registration Services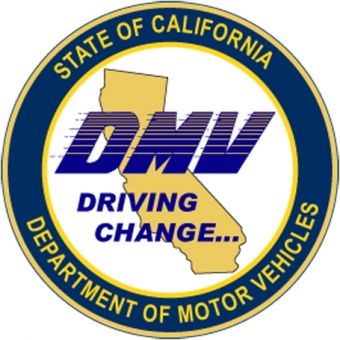 Dread Going to the DMV? Let Us Do it For You!
Some days, I'm convinced the DMV exists only as a social experiment to test how long it takes an otherwise calm, rational person to snap and turn into a screaming ball of rage. And sure, DMVs across the country have made great strides over the years to automate the process and speed things along. Heck, my local one even finally invested in chairs instead of just having endless lines stretching into infinity, so that's an improvement already.
But even with these changes, going to the DMV is a hassle. If you work a regular 9 to 5 job, you might not even be able to get to the DMV when it's open. If you can, then you have to take time away from work, which cuts into your pay. Even worse, you might have to go by the DMV during your lunch hour and pray no one else had the same idea and that you can get through the line quickly -- and usually without leaving time for you to eat, which means now you'll be annoyed and hungry.
Then there's the gas money spent, the wear and tear to your car (because it seems DMV offices everywhere pride themselves on selecting locations with terrible roads), and the small issue of your sanity, which you can no doubt feel slipping away with every minute that passes when you're surrounded by surly clerks, crying children (even if you can't blame them because deep down, you want to cry too when you're stuck at the DMV), and that robotic voice managing the line that sounds like the world's most bored bingo caller when it announces that B-139 is now being served at window four.
What would you say if I told you there was a way around this headache that didn't involve selling your soul or just never renewing your registration again and embarking on a new life as a roadway fugitive? Okay, after you stopped laughing at such an absurd notion, then what you would you say?
Well, today is your lucky day because I'm going to introduce you to Su Casa Valley Insurance.
"What? I don't need insurance, though," I hear you saying. Or typing. No problem! If you ever do, of course, Su Casa will be happy to help you out. In the meantime, we can help you avoid the inconvenient and time-consuming process of making a trip to the DMV to complete mundane tasks like renewing your vehicle registration, transferring a title, and ordering replacement titles. For a small fee (in addition to regular DMV fees), we can:
Renew your annual vehicle registration
Replace lost stickers and/or registration cards
Transfer a title
Issue a replacement vehicle title
Release liability
Lift registration suspension
Replace lost or stolen license plates
What's even better is that all transactions are processed in the same day, usually within minutes, Monday to Friday from 9:00 AM to 7:00 PM, and Saturday and Sunday from 10:00 AM to 5:00 PM. All you have to do is stop by one of our five convenient locations in Fresno, Hanford, Selma, Tulare or Visalia, fill out your paperwork, pay your fees, and enjoy the peace of mind that comes with knowing you've escaped a mind-numbing visit to the unhappiest place on Earth. You'll get real-time confirmation, and in many cases, real-time delivery of documents, all from the comfort of our office — all without the mechanical bingo caller voice.
Su Casa Valley Insurance is pleased to service your DMV Registration Services. avoid waiting in line for hours at the DMV. Su Casa Valley Insurance will service you within minutes!!
5 LOCATIONS TO SERVE YOU: TULARE, VISALIA, HANFORD, SELMA, FRESNO
Available Services:
Annual Vehicle Registration Renewals
Replace Lost Stickers and/or Registration Cards
Title Transfers
Issue Replacement Vehicle Titles
Release of Liability
Registration Suspensions lifted
Replacement of License Plates
Other Available Services:
Real-time delivery on your completed order
Real-time copy of your new registration card or proof of DMV payment posting
Non-Supported Vehicles Types:
Off Road Vehicles
Registered Outside California
Travel Trailers (non PTI)
Vehicles with Special Plates
DMV Forms:
Auto Liability Notification (Download SB-1500)/ Go to DMV
Everyone must carry insurance in order to maintain a valid registration.
Under Section 4000.37 of the California Vehicle Code, vehicle owners are required to submit evidence of financial responsibility to DMV when renewing their vehicle registration. Trailers, off-highway vehicles, and vessels are excluded from this requirement.
Traffic Accident Report (Download SR-1) / Go to DMV
Application for Duplicate Title (Download REG 227) / Go to DMV
Notice of Transfer and Release of Liability (Download REG 138) / Go to DMV
Application for Title or Registration (Download REG 343) / Go to DMV
Application for Replacement Plates, Stickers, Documents (Download REG 156) / Go to DMV