California Renters Insurance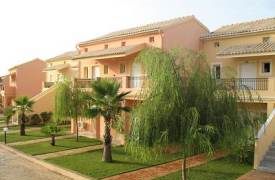 You may be speculative why it's necessary to hold a renters insurance. Rental properties, particularly apartments are thought-about risky once it involves potential claims. You share a building with plenty of individuals where fires, theft, and water harm are sometimes frequent. There are many potential risks and your property is in danger. The items you own are valuable and you should shield them from a loss. Besides, renters insurance in most cases is extremely cheap.
What will California renter's insurance shield against?
At Su Casa Valley Insurance, we know the primary concerns with renting a home or apartment, and renter's insurance protects you from a range of threats and dangers that would occur with a rented unit. Upon purchase renter's insurance, you're covering yourself against several things like fireplace, lightening, riots, aircraft, vehicles, smoke, windstorms, vandalism, theft, falling objects, water harm, electrical harm and a number of other problems.
Selecting the right amount of renters insurance
At Su Casa Valley Insurance, we can facilitate that your valuables are insured. Once you decide the amount of coverage you need, we can tailor a package to fit your renters insurance needs in Fresno and throughout California.
Renters Insurance Options in California
Personal Property coverage in case of fire, theft or damage.
Liability coverage for risk of accident at your rental
Other coverage options also available
As with many kinds of insurance, your premium can rely on your deductible and any extra coverage you decide to select. To recognize the worth of your things, keep receipts. You should additionally keep an inventory of all the things you own, and use caution to not underestimate their price. You should possibly consider photographing or videotaping every space and storing the images in a fireproof box. Today, many folks file things digitally or at a safety lock box at the bank.
To insure that your valuables can be protected, buying renter's insurance offers you peace of mind and also the assurance that if something is lost, you may be ready to replace it. Contact us today and learn additional information regarding Renter's Insurance and precisely what proportion you wish. As a local, insurance agency in Fresno, we're partnered with several of the highest renter's insurance corporations within the business. This means we can compare rates and policies with many different carriers and find the policy and value that works best for you.
Who Needs Renter's Insurance and What Does It Cover?
Many renters don't think that they need insurance. After all, the landlord is responsible for insuring the building. While that's true, I want you to know that the landlord's policy doesn't cover your belongings inside of it. If there's a fire, their insurance would only pay for repairs to the building structure, but it wouldn't compensate you for the loss of your personal belongings. That's where renter's insurance comes into play. It also protects you in case of theft, and it includes a liability portion.
Replace Your Belongings
The most important reason to get renters insurance is to replace your belongings in case of fire, vandalism or theft. But this policy also kicks in if your belongings are damaged due to your landlord's negligence. If a corroded water pipe causes a flood in your apartment, the landlord's policy would only cover the structural repairs. Your insurance is there to pay for the ruined rugs and furniture.
Renters insurance isn't limited to the belongings inside of your home. It will typically also cover the things you store inside your car. While it won't cover damage to your car, it can help you replace stolen valuables. I can even offer you a policy that covers your belongings while you're traveling. This can be helpful, because most airlines only cover you up to a certain amount.
You Have More Than You Think
The most common excuse I hear from people who don't have renters insurance is the fact that they don't really own a lot of stuff. Therefore, it doesn't seem worth the effort to insure it. In truth, most people have more than $20,000 worth of belongings without realizing it. In fact, normal coverage amounts fall between $25,000 and $50,000, although there are plenty of people who need more than that.
This is not surprising when you think about all the things you have, including beds, furniture, clothes, tools, kitchen gadgets, electronic equipment and other personal items. This amount doesn't even include jewelry or antiques, which I would include in a separate policy for adequate protection. I also recommend choosing a replacement value policy instead of an actual cash value policy. With replacement coverage, you get enough money to buy the same kind of couch you had. With actual cash value, you get reimbursed for the current value of your used couch, which is only a fraction of its replacement cost.
Liability Insurance
One part of renters insurance that most people don't really know about is the liability portion. If someone got hurt in your apartment or rented home, you might be legally responsible to pay their medical expenses. If they file a lawsuit against you, these costs can quickly skyrocket, because litigation costs can be outrageous. Even if you don't think you'd miss any of your worldly belongings, I recommend having liability coverage in place to prevent someone from going after your personal assets. Incidentally, liability insurance also protects you if you accidentally leave the water running and flood your neighbor's apartment.
If you own a home, then you have the same protection with your homeowner's insurance. For everyone else, I recommend purchasing a renters insurance policy. The premiums are very reasonable, especially if you opt for basic coverage. However, to make sure that nothing is left out, you should specifically ask to include any valuable jewelry or antiques you own. Please use my contact form on the website to request an insurance quote or call me directly. If you live in Visalia, Tulare, Selma, Hanford, Fresno, or surrounding areas, I'm happy to help you with all your insurance needs. I'll create a personalized policy for you that covers everything you need and nothing you don't.
Renters Insurance: A Necessity to Protect Your Assets
One of the best ways to understand the necessity of renters or tenants insurance is to be burglarized while living in a rental like I was. Fortunately, I was at work when the burglary happened; the consequences were bad enough, but could have been much more tragic if I had been home at the time. Sure, some of the items that were stolen by the burglars were sentimental and irreplaceable, but at least I would have received the monetary value from the items if I had just had renter's insurance.
What's most ironic is that I had been considering getting renters insurance, but never seemed to find the time to take care of it. Some of the things that were stolen that would have been covered by an inexpensive renters insurance policy included:
Electronics: I had two flat screen televisions, one expensive Nikon camera, a laptop with all the bells and whistles and an Xbox stolen. As you can imagine, this added up to quite a bit of money to replace the items.
Jewelry: I work at a job where I must dress up everyday and look elegant and refined, so I had a moderate amount of expensive gold and silver jewelry to accessorize my clothing. More importantly than that, several expensive pieces stolen had great sentimental value, such as the gold watch my parents gave me when I graduated college, the pearl and diamond ring, necklace, bracelet and earrings set my grandmother left me in her will, and the emerald and diamond ring I bought for myself when I traveled abroad for the first time. The thieves took my entire jewelry box, and it also contained numerous pieces of costume jewelry I had purchased to add pizzazz to my work and leisure clothing.
Guns: I used to own a small pistol that I took along with me for protection when I traveled long distances alone for work in my car. It was hidden up high in my closet in an innocuous shoebox. I also had an antique rifle that my grandpa left me when he died; it was hidden underneath my bed. I'm sure the burglars were delighted with these finds.
Clothing: Although, for the most part, my clothing wasn't stolen, the burglars did take my favorite leather coat and a brand-new leather jacket I never had the chance to wear.
As you can see, the items stolen from my apartment, when added together, cost me a few thousand dollars. Since that time, I have discovered that renters insurance is relatively inexpensive. This became quite evident to me once I spent months pinching pennies and saving as much as I possibly could to finally replace those belongings.
Renter's insurance covers not only your personal property, it also typically includes liability protection and covers additional living costs if the place you are renting becomes uninhabitable due to a fire, flood or other unforeseen circumstances.
If you are contemplating getting renters insurance and live near Visalia, Tulare, Selma, Hanford or Fresno, California,
contact
one of our professionals today for an insurance quote. At Su Casa Valley Insurance, we provide personal and professional service, and our customers rave about the unmatched customer service. We pay close attention to the details necessary to offer you the best insurance policies for your belongings. If you don't understand something in one of our policies, our goal is to make sure you do before signing on the dotted line. At Su Casa Valley Insurance, we take pride in our quality products, services and our friendly, professional staff.
Renter's Insurance Protects Your Belongings
If you rent an apartment, home, condo or townhouse, you may think that if there is a disaster that the landlord or owner of the property is responsible for the damages. While they are responsible for the land and building, that is where their liability typically ends.
While 95 percent of homeowners have a homeowner's insurance policy, only 37 percent of renters have renter's insurance, according to a 2014 Insurance Information Institute poll conducted by ORC International.
Here are a few reasons why you need renter's insurance and how it helps in a worst-case scenario:
Your Belongings
One of the most important reasons to get renter's insurance is the coverage of your personal belongings. Whether you have a valuable comic book collection, family heirlooms, or simply wish to protect your furniture -- you are not covered through the landlord if those items are damaged due to theft, vandalism and natural acts such as a flood or earthquake.
Affordability
Many people may think that they cannot afford renter's insurance but according to data presented by the National Association of Insurance Commissioners (NAIC) back in 2013, the highest in any state was just $252 per year and that was in the state of Mississippi. In some states, it is as low as a little over $100. So imagine having peace of mind for less than $20 a month or so.
Coverage
In case you were wondering what scenarios are covered, there are many. From smoke, theft and fire or lightning to windstorm damage, an explosion, or damage from riots -- renter's insurance has your back. It even covers damage from an aircraft and volcanic eruptions so most of the what-ifs are covered.
You are even covered when you travel because those things are part of your personal belongings. Make sure you ask about what is covered under other losses for more information on that.
In some cases, you are also covered for additional living expenses. Let's say that your home is uninhabitable due to a flood or earthquake and you need a place to stay. This is something that your policy may actually cover and that includes accommodations, food and more. Make sure you check into this before you need it just so you know what is taken care of and what is not.
Liability Coverage
In a standard renter's insurance policy, liability is included. This means that if someone is in your home and is injured, you are not devastated by losses from a lawsuit. It pays any court judgments as well as legal expenses, up to the policy limit. The typical amount of coverage is $100,000 of liability coverage, and between $1,000 and $5,000 for medical-payments coverage but you can pay more for a higher paying policy.
Su Casa Valley Insurance
At Su Casa Valley Insurance, you get personal and professional service in Visalia, Tulare, Selma, Hanford and Fresno. Su Casa Valley Insurance Services is a friendly local family oriented agency we believe in treating you like family. We take pride in providing you with the respect and value that you deserve. In fact, we give you quotes that are genuine and without any gimmicks or tricks -- just honest and ethical information that you need to make your decision. But if you rent, choosing renter's insurance is definitely a decision you should make.